We believe that integrity is important, so our goal is to maintain an honest business while giving our costumers excellent service. Rapture Air offers competitive pricing and loyalty to our costumers. Our company is a full service licensed and insured air conditioning contractor and repair service. We also offer duct cleaning and attic insulation.
With highly trained personnel and state-of-the-art-equipment we provide safe and effective air duct cleaning that sets us a part from our competitors. At Rapture Air we give it our all to provide the best costumer service possible. Our philosophy has been, and will always be to focus on customer satisfaction and unmitigated integrity. We want to become your number one resource for air conditioning service, heating service, installation, duct cleaning, and attic insulating. We guarantee satisfaction, and our technicians leave your home or business in pristine condition.
Let us provide your air conditioning and heating needs. Give us a call at 352-735-6611 and schedule an appointment. Start enjoying clean air today.
We were founded in 1999 by Nick Parrott (CEO, OWNER). We hold our company standards and our way of dealing with our customers from our Christian beliefs. We show our commitment to our clients by being fair, honest, and dependable. Rapture Air has committed employees who will go above and beyond the call of duty to assure all the customer's air conditioning and heating needs are satisfied. Rapture Air is committed to serving our customers, new and existing. We look to provide services you would be satisfied with, so you can recommend your friends to get caught up in the Rapture Air.
Testimonials
All staff were professional and courteous! This was a painless, and seamless experience from start to finish.
Rapture Air has repeatedly performed above our highest expectations. Their repairs have been very reasonable and we are fairly certain they kept our A/C running well past its expected life. They installed a new A/C and we are very impressed.
Great job! We always count on you guys!
(5 star review) and the helped me get up after I slipped on some leaves!
Rapture Air provided us with a quality product, a quality installation, in a timely and professional manner. A+ recommended!
I always recommend you guys!
Very happy with the service you offer and also with the professionalism of your service techs!
At Rapture Air, we strive to make our clients happy. From the time you call, through the entire process, even to after your project is completed, we want to make sure you are completely satisfied. We're glad to help you and want to make sure all your air conditioning and heating needs are taken care of. We look forward to talking to you.
Request Service
Rapture Air is here to help with any of your Air Conditioning and Heating needs.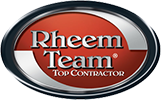 Other products are available!