19+ Years
in Business
With 39 years experience, there's nothing we haven't come across. From new systems, to general maintenance and repairs… whatever you need, you're in good hands.
Rapture Air offers a full line of heat pumps, which heat, as well as, cool your home. They range from 14.0 to 20.5 SEER; a measure of cooling efficiency for air conditioners and heat pumps. The higher the SEER number, the more efficient the system is. We offer a full range of heat pumps with various SEER ratings and price points that will provide efficient, year-round comfort for you and your family.
Rapture Air can service or install the perfect heat pump for your home, or provide you with a residential heat pump price estimate. Rapture Air offers installation, maintenance, and repair services on gas furnaces, electric heat pumps, and more.
Call Rapture Air for all your heating system needs. We offer gas furnace system and electric heat pump services! Let Rapture Air be your main source for all your heating needs! If you need to stay warm, Rapture Air is here for you.
Testimonials
Rapture Air has repeatedly performed above our highest expectations. Their repairs have been very reasonable and we are fairly certain they kept our A/C running well past its expected life. They installed a new A/C and we are very impressed.
I always recommend you guys!
Dave was an excellent estimator. Answered all my questions. Steven and Brian are excellent workers, also very polite.
Just wanted to say thank you to you and your team. We really appreciate you all taking the time to take care of our AC unit. In a time where "once installed" most companies walk away and one on to the next customer, you all have set yourselves apart and truly care about your customers. Thank you.
Everyone was very professional, helpful, and on time, Keep up the good work!... Thank You!
Great product, great price, great service, knowledgeable, and professional. I'm glad I called. I couldn't be happier with the end result.
Already have recommended to others in the park! Good job by all! Thank you!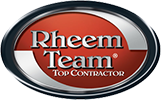 Other products are available!