Proudly serving Lake County since 1999
Rapture Air is here to help you feel cool and comfortable during those hot summer months. We offer several air conditioning services, including: system replacement, preventative maintenance service, air conditioning troubleshooting and repair, heating troubleshooting and repair, as well as thermostat upgrade and replacement.
Rapture Air can help with that too! We want to help you save money and be more efficient with your energy use. If your air conditioning unit is greater than 12 years old, you could cut your cooling cost by 30 to 50+ percent by replacing the unit with an ENERGY STAR qualified model. Rapture Air's well-trained, experienced, and courteous staff will make it easy to choose the right system for the unique needs you home has, all at an affordable price.
At Rapture Air, we are in the business of keeping your home (and/or business) in top quality shape. Our highly trained professional service staff will provide you with services you need at a price you can afford! Rapture Air is proud to be a Rheem Team Top Contractor!
Testimonials
Dave was an excellent estimator. Answered all my questions. Steven and Brian are excellent workers, also very polite.
All staff were professional and courteous! This was a painless, and seamless experience from start to finish.
Already have recommended to others in the park! Good job by all! Thank you!
Fair price, great job. Quality of work was excellent!
Just wanted to say thank you to you and your team. We really appreciate you all taking the time to take care of our AC unit. In a time where "once installed" most companies walk away and one on to the next customer, you all have set yourselves apart and truly care about your customers. Thank you.
Dave came out for an estimate within just a few hours of my call. He was extremely professional and wasn't in a rush to leave. Gave me more information than the other 2 companies I called to give us estimates. 5 stars. Sean did an INCREDIBLE job with the installation. Very courteous, professional, and very personable. He was able to answer every question I had about everything. DO NOT LET HIM GO!!! We need more people like this in the service industry.
Great job! We always count on you guys!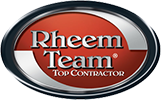 Other products are available!