19+ Years
in Business
With 39 years experience, there's nothing we haven't come across. From new systems, to general maintenance and repairs… whatever you need, you're in good hands.
Rapture Air offers a full line of heat pumps, which heat, as well as, cool your home. They range from 14.0 to 20.5 SEER; a measure of cooling efficiency for air conditioners and heat pumps. The higher the SEER number, the more efficient the system is. We offer a full range of heat pumps with various SEER ratings and price points that will provide efficient, year-round comfort for you and your family.
Rapture Air can service or install the perfect heat pump for your home, or provide you with a residential heat pump price estimate. Rapture Air offers installation, maintenance, and repair services on gas furnaces, electric heat pumps, and more.
Call Rapture Air for all your heating system needs. We offer gas furnace system and electric heat pump services! Let Rapture Air be your main source for all your heating needs! If you need to stay warm, Rapture Air is here for you.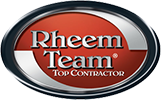 Other products are available!