NEW CONSTRUCTION & REMODELS
We offer FREE Plan Design! We're here to help!
We are a full service air conditioning contractor for all of your residential new construction and remodel needs. We perform load calculations for proper air conditioning and heat sizing and air distribution.
We also perform and provide energy calculations for each project we are hired to do, as required by the State of Florida. All of this is done in-house, not from a third party. We will know everything about your project from beginning to end. Every job is a custom job to us.
Testimonials
Dave came out for an estimate within just a few hours of my call. He was extremely professional and wasn't in a rush to leave. Gave me more information than the other 2 companies I called to give us estimates. 5 stars. Sean did an INCREDIBLE job with the installation. Very courteous, professional, and very personable. He was able to answer every question I had about everything. DO NOT LET HIM GO!!! We need more people like this in the service industry.
Just wanted to say thank you to you and your team. We really appreciate you all taking the time to take care of our AC unit. In a time where "once installed" most companies walk away and one on to the next customer, you all have set yourselves apart and truly care about your customers. Thank you.
Already have recommended to others in the park! Good job by all! Thank you!
Fair price, great job. Quality of work was excellent!
Great product, great price, great service, knowledgeable, and professional. I'm glad I called. I couldn't be happier with the end result.
Nick was excellent to work with. Very fair and reasonable. We put an excellent review on our website here at the Country Club of Mt. Dora.
Everyone was very nice and an overall great experience.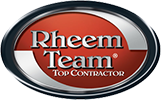 Other products are available!