NEW CONSTRUCTION & REMODELS
We offer FREE Plan Design! We're here to help!
We are a full service air conditioning contractor for all of your residential new construction and remodel needs. We perform load calculations for proper air conditioning and heat sizing and air distribution.
We also perform and provide energy calculations for each project we are hired to do, as required by the State of Florida. All of this is done in-house, not from a third party. We will know everything about your project from beginning to end. Every job is a custom job to us.
Testimonials
Thanks for a job well done. I am very pleased and have already referred Rapture Air.
Very polite and in a timely manner, Dwayne, Charlie, and JJ have done excellent. Thank you!
Great job! We always count on you guys!
Very happy with the service you offer and also with the professionalism of your service techs!
Great product, great price, great service, knowledgeable, and professional. I'm glad I called. I couldn't be happier with the end result.
Dave was an excellent estimator. Answered all my questions. Steven and Brian are excellent workers, also very polite.
After installation, crew was brought back twice. Their skills/knowledge was great, the units needed adjustment. Each crew member was excellent. Office staff (telephone, etc.) were wonderful/professional.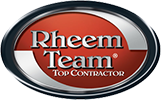 Other products are available!